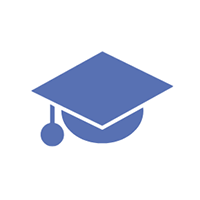 Seetha M.
Private tutor in Anchorage, AK
Education
Ph.D from University of Alaska, Fairbanks. Majored in Classical Literature
Experience
Qualification • Ph.D. Interdisciplinary Program • M.A in English Literature and Rashtra Basha-Praveen in Hindi Literature • Teaching faculty at Charter College, Anchorage (Jan 2009-2010) • Teaching staff at community schools in Anchorage • Writer of short stories (comedy, drama, novella, articles and non-fiction) • Published three books in Tamil, nine more to be published • Gave memorable presentations at University of Alaska Anchorage on "Hinduism" and "Dowry Death" to 300 level under graduate students. • Gave presentation on "Mama Lola" and "Karma" to 400 &600 level students at University of Alaska Fairbanks. • Possess excellent verbal, writing, leadership, interpersonal and organization skills • Voracious reader of English fiction and non-fiction • Proficient in computer skills Education Ph.D. from University of Alaska Fairbanks (UAF) (2009-2013) MA in English Literature Madurai Kamarajar University, Madurai, India (1980-1984) BA in English Literature Women's Christian College, Chennai, India (1967-1970) Additional courses: History of rhetoric - University of Alaska Anchorage (2008) Film shooting - University of Alaska Anchorage (2002) Creative writing - Iowa University (1995 – 1996)
Availability
Any day at any time
Can Meet
Up to 20 minutes away for no additional charge, Up to 15 minutes away for no additional charge
Hobbies
Lived in USA on dependent visa for 16 years, and hence did many voluntary jobs and worked as a freelance journalist. Now, a permanent resident of USA Experience Adjunct Faculty, Charter College, Anchorage AK (2009-2010) • Taught Technical Communication Eng.120 and Advanced Discourse Eng.201 • Designed, developed and taught courses in technical writing and advanced discourse • Managed a stimulating classroom of 20 students with responsibilities in teaching, testing, grading. Used Microsoft power point slides to present material • Assisted and mentored students in various projects such as resume and proposal writing • Engaged students in classroom discussions on current events by using innovative and creative methods • Received exemplary student evaluation for the classes taught Published Author (2000 – Present) • Freelance journalist in South Indian native language Tamil and English • Published works include numerous short stories (more than 60) both in comedy and drama in Tamil. Twelve written works as of date • Received an award for a short novel in Tamil • Published a non-fiction book on "Alaska" in Tamil and getting royalty for the same • Wrote simplified version of the Tamil epic, The Kamba Ramayanam of 41,472 lines, getting ready to go to print Volunteer Teaching, Anchorage Literacy Program, AK (1995- 1998) • Taught English as second language (ESL) to non-native English speakers • Used several multi-media such as videos, movies, books to help learn English • Successfully helped non-native English students to speak in English within six months Volunteer Teaching, Community school, Anchorage, AK (1995 – 1997) • Taught courses in South Indian Astrology and gourmet cooking • Utilized computer software to interpret complex astronomical positions • Stimulated enthusiasm and interest in class by using student's horoscope as examples for astrology prediction • Provided detailed recipes for curry making Computer Skills • Microsoft Word, Power Point, Excel Activities and Interest • Natural talent to learn languages. Took conversation classes in Japanese. Attending Greek classes at Greek Orthodox Church, and getting fluent in writing and conversation Currently fluent in four languages (English, Tamil, Telugu and Hindi)
Show More
Inquire About This Tutor
Thanks!
Most tutors respond within 48 hours.
Feel free to contact other tutors while you wait.